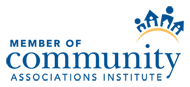 We specialize exclusively in New Jersey Residential and Commercial Homeowner and Condominium Association property management. From 8 units to 800, all Cedarcrest Communities receive the same outstanding personalized service, 24 hours a day, 7 days a week! At Cedarcrest, we embrace solutions, not excuses.
Our mission at Cedarcrest Property Management individually and as a team is to maintain and enhance the property aesthetics and operations of each client we service, in the most professional and cost-effective manner.  Through honesty, integrity, transparency and dedication, we will exceed the expectations of the Board of Directors and the Shareholders, while maintaining and improving upon the daily operations and the financial integrity of their investment.  The Cedarcrest Team will provide credible information, professional advice, and cost-effective long-term solutions to help improve decision making while reducing the effort and time commitment put forth by the Board Members we serve.

We use HomeWiseDocs to simplify the complex and time consuming tasks of disclosing information for the sale or refinance of properties within our managed communities.