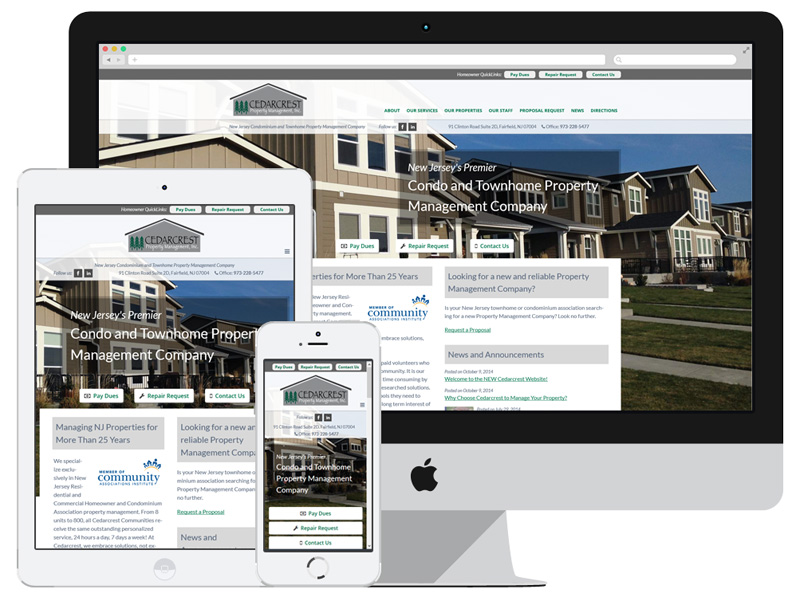 Cedarcrest is proud to unveil our NEW and IMPROVED website. Our new website is more user friendly, accessible with mobile phones and tablets, and includes more features! You can pay your dues, submit a repair request and see what's new!
Cedarcrest will be hosting a blog jam packed with helpful information for unit owners and Board Members. You can track us at the Annual NJ Cooperator's Condo, HOA, Co-op a& Apt Expo. Users can download the Governing Documents and other pertinent information directly from our website, at no additional charge!
Thanks for visiting and feel free to drop us some feedback. We would love to hear from you.